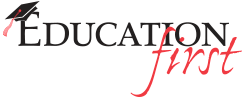 Volunteer - Event Chair - Seattle
Position Description
Interested in helping low-income youth get a college degree? Would you like to give thousands of dollars to deserving students who aspire to improve their lives and community?
Join Education First and be a leader in your local community. For 20 years, Education First has been providing college scholarships to underserved communities and has awarded $700,000 to date. Visit www.educationfirst.org
Events Chair Responsibilities:
- Serve as primary leader for fundraising events. These events can include: happy hours, beer or wine tastings, silent or live auctions, and/or fun runs in the Seattle area
- We generally hold 1-2 events per year
- If desired, assist with other regional activities including interviewing applicants, and awarding scholarships
The best candidates are self-motivated, have a passion for the cause, graduated from college, and are familiar with Microsoft Office products. We encourage professionals in their 20's and 30's to apply as we value giving leadership opportunities to those early in their career.
This position has a time commitment varying between 3 and 8 hours per month and averages around 4. Positions are designed so they can be held by those with other commitments.
Expires: 11/30/2019